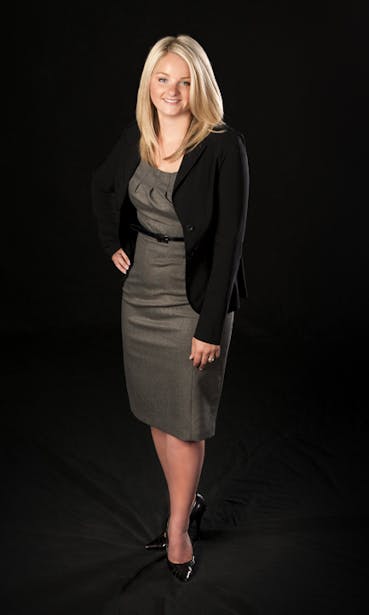 Hi! Welcome to my Website & Thank you for Joining me! Here's a little information to get to know me a little better…
Family Life: I currently live in Orangeville with my Wonderful Husband Adam & my two Beautiful Daughters Julianne & Lauralee (who are growing up way too fast!) We've lived in Orangeville since 2007 when we purchased our first home! We are no strangers to the area as I grew up just West of Orangeville and Adam in Alton. We absolutely love this area & couldn't imagine living anywhere else! It's easy to help people sell and/or purchase homes in a place you absolutely love, thanks to the surrounding communities for making this part of my job so easy!
Work Life: I have been a REALTOR® since 2010 with RE/MAX… It has been a wonderful experience so far! I've had the opportunity to meet & work with so many great people from all walks of life, First time Home Buyers/Sellers, Habitual Movers, Investors & Selling Family Homes after Decades!
During my early years in Real Estate, I was lucky enough to have a mentor with 30+ years of experience
to share her knowledge and guide me through the industry. Since then I have learned something new
everyday & look forward to sharing my knowledge with all my clients along the way!
Why I got into Real Estate: I am a bit of a free spirit mixed with a love of Order.. I have always been
drawn to trying new things to keep life interesting, Home Renovation/Decorating paired with my love of
working with people and numbers!
When we purchased our first home (Fixer Upper) I found myself enthralled with the process, even after
moving in, I found myself on the MLS system multiple times a day keeping up with the market trends &
attending open houses on weekends & I fell in love with Real Estate!
Real Estate Investing: We are Investors!! We bought our first investment property in 2016, it has been a
great experience & have wonderful tenants. This first hand experience has greatly improved my ability to
walk my clients through the entire process of becoming investors or increase their investment portfolios…from scouting suitable properties, aiding in the purchase, advising with "flip for self", utilizing capital, finding stellar tenants & more! Although we only have one investment property so far (my Weekend Warrior husband tells me I work him too much!) it will not be our last…Real Estate Investing = Retirement Plan!!!
Hobbies/Interests – My work… I love it (not to sound cliche)! Baseball, Skiing/Snowboarding, Scuba
Diving, TRAVELLING, renovating and decorating, total movie buff & most of all…Spending time with
family & friends!
Thank you for taking the time to read my "about me" page, I'm sure there's lots more to know but I think
we might have to meet in person as I would love to get to know you as well!
I hope you stay and browse all the great things my website has to offer and if you have any questions
about Buying, Selling or Investing in Real Estate, Looking for a Free Home Evaluation or ANYTHING at
all… I look forward to hearing from you!
I believe in taking a personal interest in my clients goals and like to think we achieve them together as a
team! You'll never feel like you're alone in the process…Let my experience help you!